INTRODUCING DOT ELLIS, A RESIDENT FROM THE 1940'S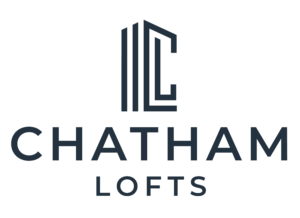 When we were researching the incredible history behind 6 Chatham and downtown Worcester, we never realized that the project manager working on the building had a unique connection himself. It turns out that the Project Manager for our General Contractor (
R.P. Masiello
), Bruce Ellis's mom, Dorothy "Dot" Ellis, lived in 6 Chatham from 1946-1947 when it was the Central Massachusetts YWCA. Her experience is a fascinating one, and a member of The Menkiti Group, Victoria Zelefsky, had the pleasure of interviewing her via zoom to help tell her story. 93-year-old Dot, joined by her daughter Nancy Ellis, recounted her favorite memories of moving to Worcester and living at the YWCA and we invite you to read more about her experience below.

From Northern Maine to Downtown Worcester
Dot was born and raised on a farm in a small town in Maine and was excited about the prospect of moving to a big city. After being accepted to Becker Junior College in Worcester, she packed up her bags in 1945 and made the move south. When she first arrived, she was struck by how busy this city was and she loved that everything was in close proximity downtown, making it easy to walk everywhere. A distinct memory Dot has is from Labor Day weekend in 1945 when public transit changed in Worcester. As she was waiting at the trolley stop, Dot began to wonder why there were no trolleys on this particular weekend. A woman saw her standing there and came to let her know that Worcester was moving into a new era with public transportation and they were officially switching to busses.
Moving to the YWCA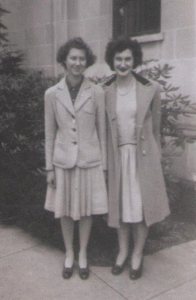 During her time at Becker College, Dot became extremely close with two women
 who were also from Maine, Rowen
a, and Shirley. After graduating from Becker, they decided to room together at 6 Chatham Street in the YWCA. The Y was exciting, and centrally located. You could easily walk to shops, restaurants, museums, and theatres on/near M
ain Street and the building itself was both safe and busy with plenty of clubs to join and events to enjoy. Dot distinctly remembers how pleasant and helpful the employees were and she got involved in the social activities right from the start.
Favorite memories at the Y
Dot lived in a corner room on the third floor of the Y with Rowena and Shirley from 1946-1947 and each girl paid $2.75/week in rent (which was raised to $2.90 in 1947). As a girl from a farm in Maine, Dot was fortunate to have her father ship some of her favorite meats (the tongue and liver) to her from the farm which she and the girls would cook on hot plates kept in a small closet on the third floor. Other girls at the Y could smell the delicious meals from the little closet and whenever Dot would have extra, she'd make sure to share. The tongue made delicious sandwiches and liver was perfect for tasty dinners.
One of Dot's favorite clubs at the Y was the Wehawin's Club of 50 women that met every Wednesday night and she always made sure to join the fundraisers on Saturday's in the gym. These fundraisers always had a good turn out as they were immediately followed by dances in Memorial Hall which local military men were invited to. These dances were well attended and often proved to be a great meeting spot for future husbands and wives. As it just so happens, one of her roommates even met her future husband at one of these dances!
Leaving 6 Chatham
Back in the early 20
th
century, the YWCA was a great stopping ground for young women looking go both get acquainted with Worcester and get involved socially in the city. Many women lived there for a short period before moving to nearby apartments and homes. After about a year at the Y, Dot, Shirley, and Rowena moved into an apartment in Worcester, but all stayed involved in the culture at the YWCA. Dot remained a member of the Wehawin Club where she joined a committee, and continued volunteering for fundraisers and events. Fast forward almost a century later, The Menkiti Group now owns 6 Chatham Street and is in the process of turning it into a beautiful apartment building. The former YWCA at 6 Chatham Street will now be home to 24 one-of-a-kind units that highlight the building's unique architectural features, opening in 2021. "I'm glad to see 6 Chatham restored and home for more residents in downtown Worcester. It's exciting that this building will be remodeled for the future." – Dot Ellis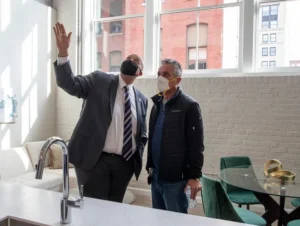 News
For Bo Menkiti, CEO of the Menkiti Group, his vision for Worcester is about the future, when Worcester will be no longer up-and-coming but fully thriving.
The Menkiti Group is a real estate developer based primarily in Washington, D.C., but has taken an interest in transforming Worcester's downtown, aligning with the city's goal of creating an 18-hour downtown.
Read More »